5 Vegan Food Instagram accounts you must follow now!
The team at The Great Beyond love a good vegan food Instagram feed! So we are always seeking new inspiration on a daily basis and the best way is to stalk the vegan food Instagram accounts. They are always innovating new and delicious recipes that will make you salivate! We are so happy to share this list with you, as may of our readers and TGB friends may know we love everything vegan. But what is truly great about these foodies is that their food is for everyone (they normally included gluten free options too!), so non-vegans are always welcome to test them out. Let's begin with our first Vegan Food Instagram Account

Now this is the best place to start for anyone wanting to get a quick taste of all the best vegan food instagrams from around the globe. Best of Vegan shares the most delicious recipes they can find from sweets to full on dinner mains, trust me you'll be wanting to try every recipe they post! The best thing that alot of these accounts share is how they write the recipes in the comments so you can get your vegan food fix fast!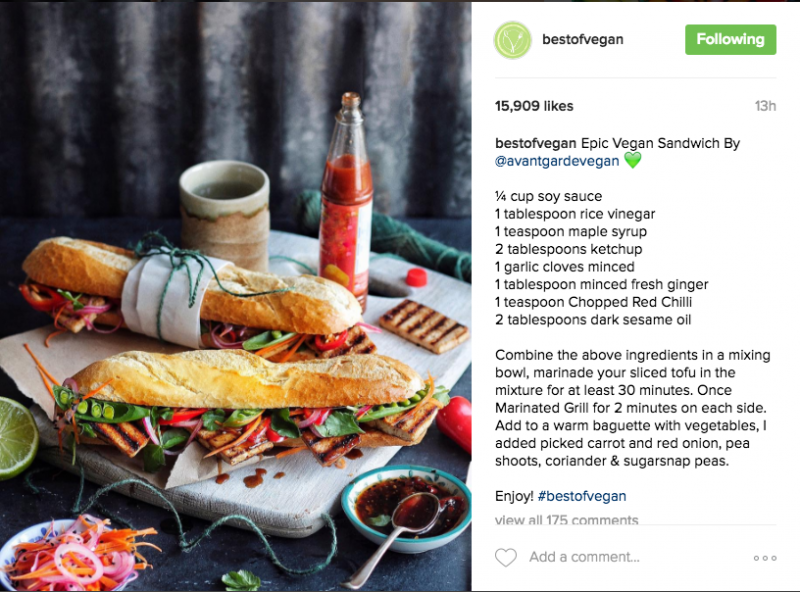 Minimalist Baker has been my inspiration behind many dishes our team at The Great Beyond cooks! Even our family members who aren't vegan love going to her website for inspiration (check it out here). Her recipes are easy and fun! Dana loves food so much and it shows in each recipe. She does have a sweet tooth so this is best place for all you sugar hungry vegans out there!


It just wouldn't be a vegan list without her? Not only is Kristina a huge personality in the vegan movement but she has killer raw cooking skills. From raw cakes to simply delish smoothies, you will be wanting more! Every recipe Kristina makes is planted based & raw, literally nothing is cooked at all! This is her lifestyle mantra and she is simply glowing because of it.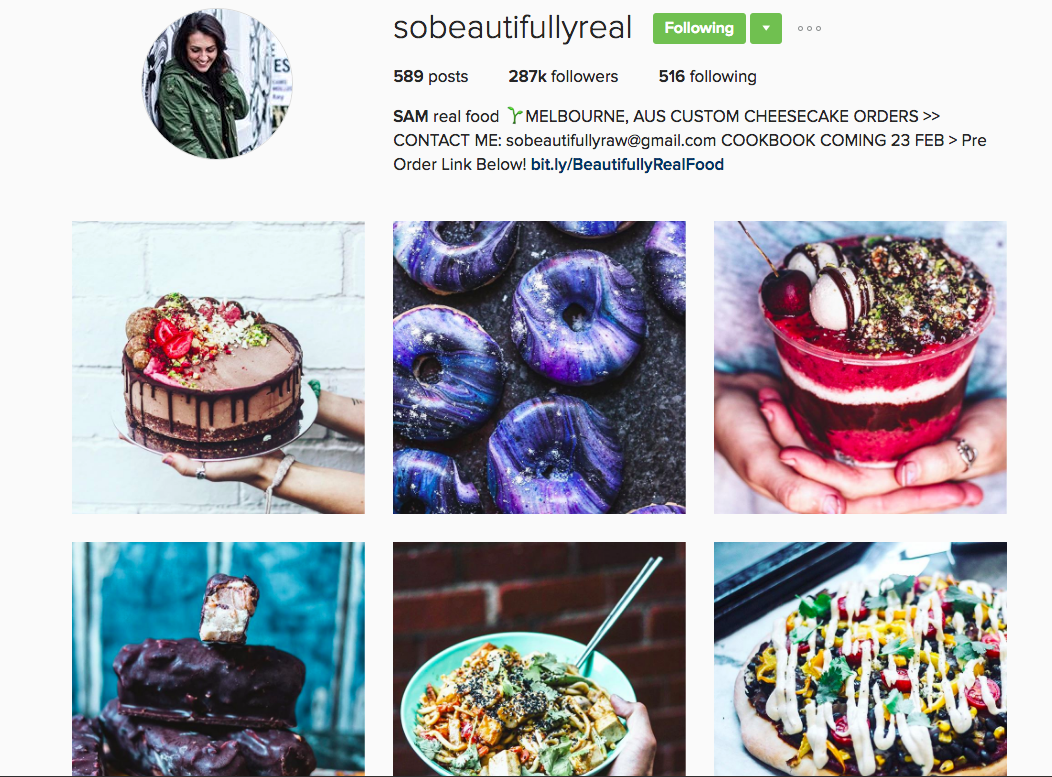 Another amazing raw vegan food Instagram account. Run by Sam from Melbourne, Australia, who shares her love cheesecakes and other treats with a vegan touch! Doesn't it all look delish? She also makes custom cheesecakes so all local Melbourne folk, should jump on that ASAP!


Like a minimalist lifestyle and being a vegan? Well we have the perfect girl for you! Meet Jenny from Sweden, she is a truly fantastic inspiration when it comes to vegan food & tips. Not only will she inspire you to organise your house better, you'll learn some handy vegan recipes along the way.

Let us know in the comments what you thought of our list and if we missed any people! Hope you enjoyed our best vegan food Instagram accounts!